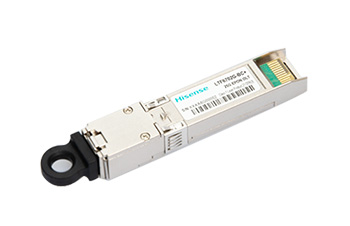 SFP28 25G EPON OLT Transceiver
The LTF6702 is intended for 25G EPON OLT DEMO in an SFP28 housing , which is based on the latest IEEE802.3ca and can support either co-exist with GPON or XGSPON. . It is using an 1358nm 25.781Gbps downstream transmitter and a 25.781Gbps upstream receiv-er which work in TDM configuration. The transmitters can be controlled by the LVTTL Tx_DISABLE function and the receivers incorporates the LVTTL Rx_LOS output.
The LTF6702 is designed to support up to 16 subscribers over distances of up to 20km in the ODN ,which can support 25/25-PQ20G or 25/25-PQ20X. It is FDA 21CFR1040.10 and IEC 60825-2 Class I laser safety compliant and meets the EEC Directive 2002/95/EC for RoHS compliance.
REQUEST
| Product Name | Part Number | Package | Interface | Reach | Temp | Tx Output | Tx Rate | Tx Wavelength | Rx Input | Rx Rate | Rx Wavelength |
| --- | --- | --- | --- | --- | --- | --- | --- | --- | --- | --- | --- |
| 25G EPON OLT | LTF6702-BC+ | SFP28 | SC | 20km | C | -2dBm~ | 25.78Gb/s | 1310nm | -28dBm | 25.78Gb/s | 1260~1280nm |
25G EPON Access networks

Fiber to the Home

Fiber to the Building

Fiber to the Curb
SFP28 Package
3.3V power supply

2 Lambda

Single SC receptacle optical connector

Hot pluggable

2x10 SFP28 Electrical Interface